Melissa T. Music Lessons
New Blog!!!!
Saturday, August 31, 2019 by Melissa Chin | Uncategorized
Hi everyone! We have a brand new blog page geared toward the Melissa T. Music Family and the public. Please subscribe to keep up to date on what's happening in our music studio. Simply click "Subscribe at top center of screen. Click below to see the very first blog!
https://melissatmusiclessons.blogspot.com/
See you soon,
Melissa
PS. More emails to come about the upcoming session.
Fall Sign-Up: 8/22/19
Monday, August 5, 2019 by Melissa Chin | Uncategorized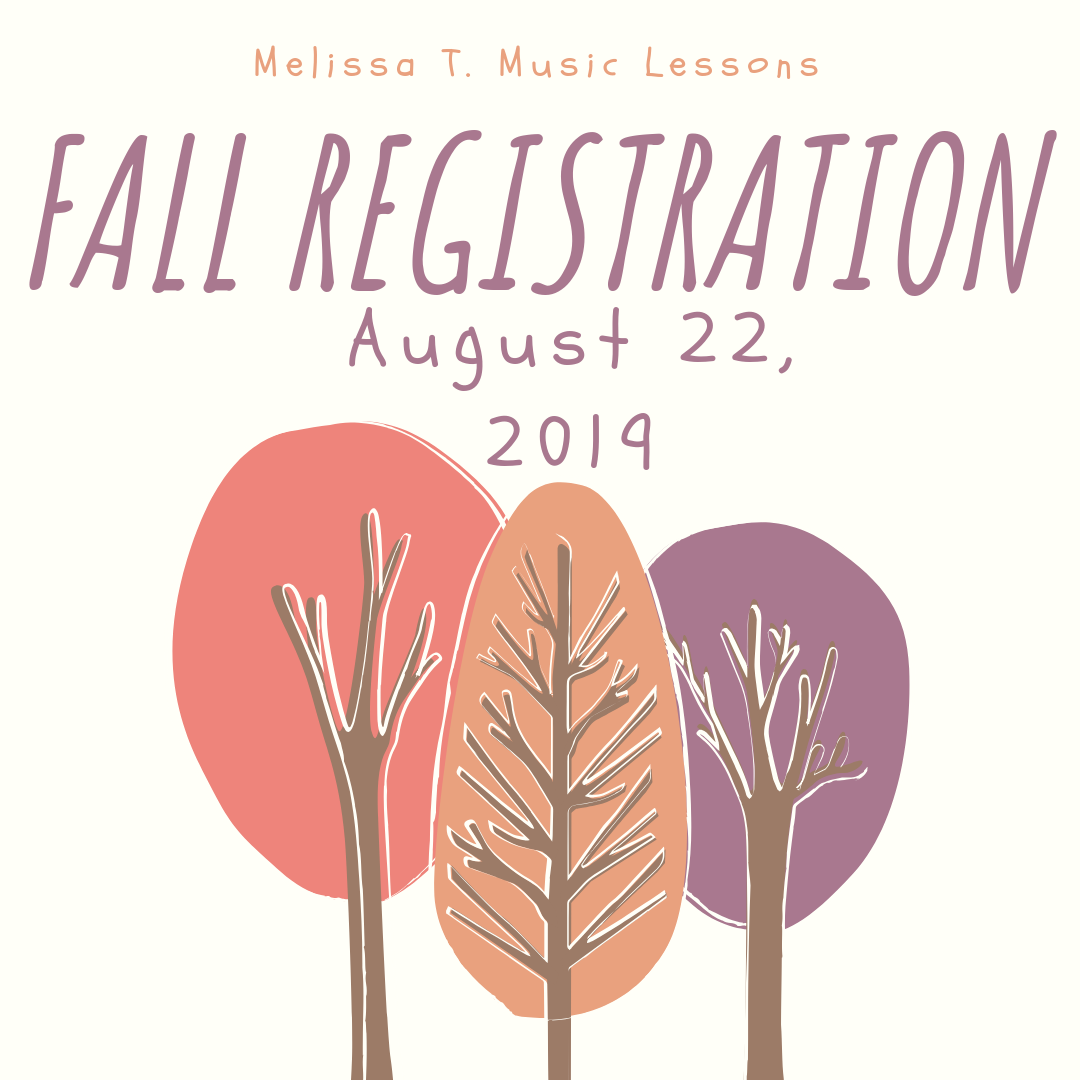 All parents please check your email for details!
News Letter
Saturday, April 6, 2019 by Melissa Chin | Uncategorized
Today marks the end of our first week of the practice competition!
I'd like to congratulate Peyton on having the highest amount of time practiced this week. Keep it up! I am SO proud of the strides you all are making. I can hear the progress in your playing and see it in your confidence. Also, thank you, parents and caregivers. I know you all play a big part in either reminding them to practice or helping with logging the times in. Just as a reminder, everyone is invited to participate. Adult students, kid students, piano students, vocal students and new students alike.
Remember, there are many ways to practice. You can listen to your assigned song on youtube, play a music-themed game, play older songs you were assigned in the past or reading new material on piano or your favorite genre.
Speaking of new students, we would like to welcome our newest piano student, Taron! *insert round of applause* Welcome to the family.
I look forward to seeing you all this coming week!
Melissa