Melissa T. Music Lessons
Subscribe to Newsletter
Friday, September 6, 2019 by Melissa Chin | Uncategorized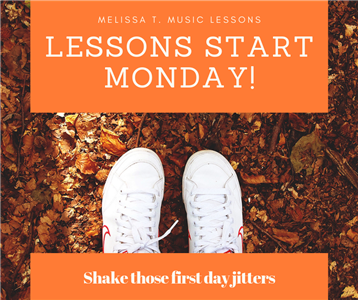 Melissa T. Music Lessons Blog and Newsletter is up and ready! If you haven't subscribed, please visit the site and do so! Keep up with all the happenings in the studio and stay informed on tips of establishing a successful musical education. Click here to take a peek: Peace, Love and Music Lessons.
Don't forget lessons start 9/9/19. See you then!
New Blog!!!!
Saturday, August 31, 2019 by Melissa Chin | Uncategorized
Hi everyone! We have a brand new blog page geared toward the Melissa T. Music Family and the public. Please subscribe to keep up to date on what's happening in our music studio. Simply click "Subscribe at top center of screen. Click below to see the very first blog!
https://melissatmusiclessons.blogspot.com/
See you soon,
Melissa
PS. More emails to come about the upcoming session.
Fall Sign-Up: 8/22/19
Monday, August 5, 2019 by Melissa Chin | Uncategorized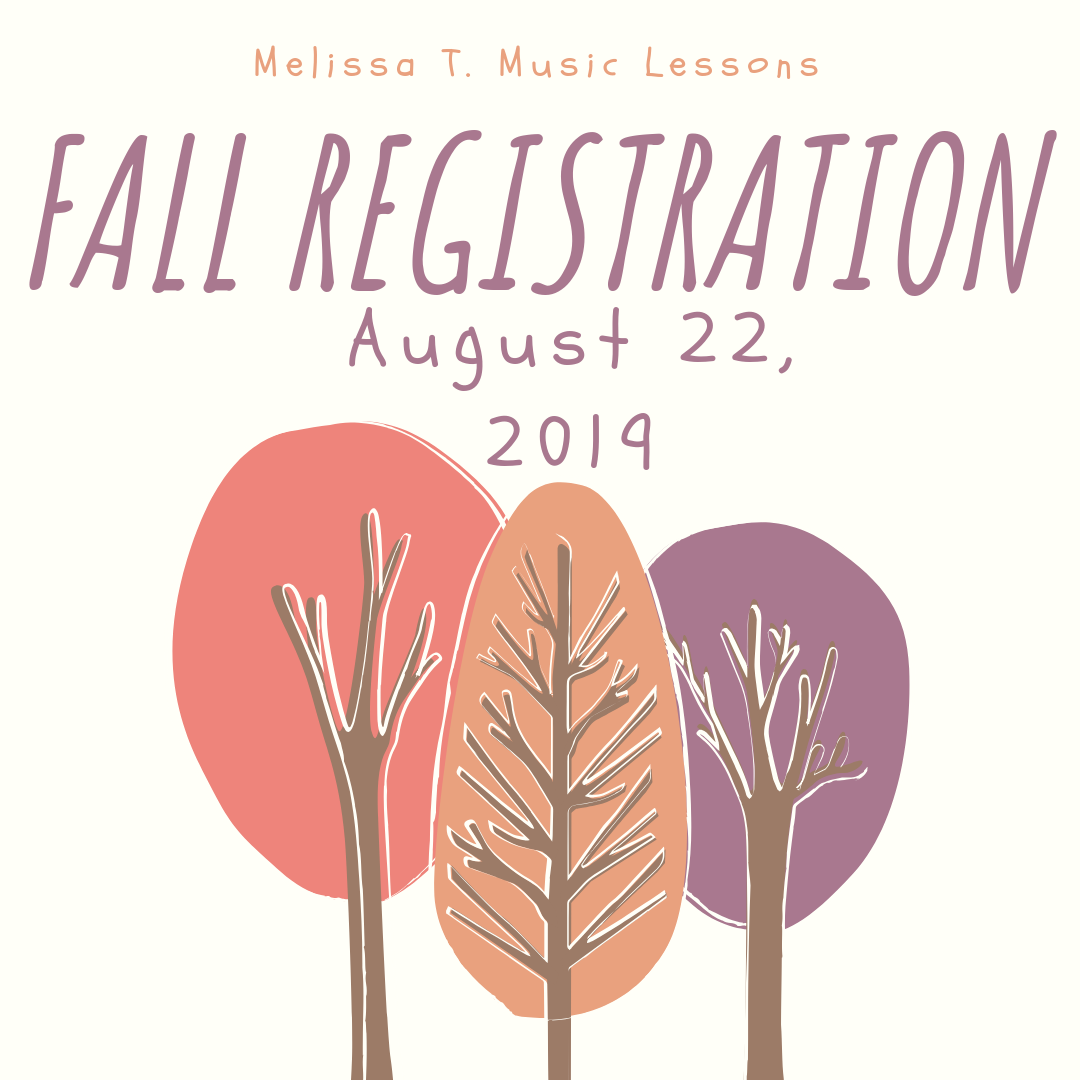 All parents please check your email for details!